Hospital District
Medical Clinic
Doctors' Schedules
Building B
Contact Us
Notices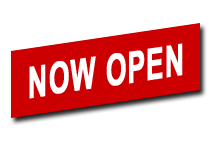 Lobbies are OPEN!
Doctors Schedules
at Plateau Valley Medical Clinic

Plateau Valley Medical Clinic has two locations where you receive friendly, personal care... from the 2007 Rural Healthcare Excellence Award recipient, Dr. Erika Woodyard, and the 2004 Colorado Family Physician of the Year, Dr. Scott Rollins.
Our physicians are on call 24 hours/day, 7 days/week
We are accepting NEW patients who reside within the Plateau Valley Hospital District.
Most appointments can be scheduled in less than a week!
Get your blood draws done locally!
We bill most insurance companies,

including Rocky Mountain HMO, Medicare, Medicaid, and Blue Cross/Blue Shield
Alert - Rocky Mountain Health Plan Patients
As of August 4, 2022, Dr. Rollins will no longer be contracted to see Rocky Mountain Health Plan patients. This includes their commercial, Medicare and Medicaid plans. If you are one of these patients, you will need to schedule with one of our other providers.
Appointments: 487-3565 (Collbran) 268-5054 (Mesa)
After Hours / Urgent Care: 248-0222
Doctors available for emergencies 24 hrs/day, 7 days/wk
(Schedules below are subject to change)
PV Medical Clinic Announces Physician Position is Open
After 28 years serving the Plateau Valley, Dr. Rollins is planning to retire. Please see video and announcement for more information.