Hospital District
Medical Clinic
Providers' Schedules
Building B
Contact Us
Notices
Meet the Staff at
Plateau Valley Medical Clinic

Jessi Clark, District Administrator

Jessi graduated from Hastings College with a B.A. in biology in 1997. She has worked with the Plateau Valley Medical Clinic since November of 2000 and is enjoying it very much. She is a member of the Mesa County Search and Rescue Ground Team. Although Jessi grew up in Carbondale, she feels like Collbran is her second home, since she spent so much time at her grandparent's house while growing up. She enjoys reading, hiking, and canyoneering. Email Jessi

Amanda Schowalter, Clinic Coordinator
More info coming soon
Lottie Denton, Medical Assistant

Lottie grew up in the Fruita/Grand Jct area, until the fall of 1982 when she moved to the Plateau Valley. She has 2 wonderful children, Chambry who lives in Gilette, Wy with her husband Justin, and Brandon who lives in Molina with his wife Hannah.
Lottie enjoys baking, quilting, scrapbooking, camping and hanging out with her family and friends whenever she gets a chance.

Erica Dixon, Medical Assistant
More info coming soon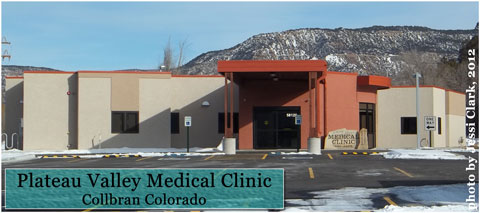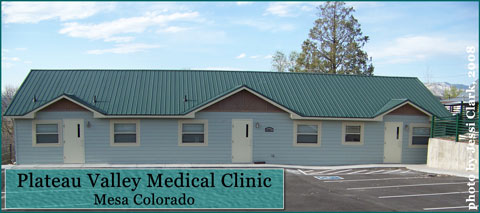 Carol Gregory, Receptionist

Carol grew up in Molina and graduated from Plateau Valley High School.  Soon after, she got married and started a family. After moving to Greeley, Carol and her young family moved to Arkansas, Missouri, West Virginia, Tennessee, and back to West Virginia.
Along the way the family grew. Carol and her husband had 2 boys and 2 girls. She stayed busy taking her children to baseball, soccer, football, basketball, softball and tennis. After her divorce and the youngest graduated from high school, Carol moved  back to Colorado in 2009 to be close her her family and to care for her Aunt and Uncle.
In October, 2011, Carol started as a receptionist with PVMC.  When Carol is not working, she spends her time watching the St Louis Cardinals and Denver Broncos. Thanksgiving and Christmas are her favorite times of the year. That's when most of the family can be together, laughing and sharing stories, some true and some not so true.
When the weather is good, Carol and Barry like riding on the motorcyle, working in the yard and playing with their Lab, Coco.
Carol likes wood working, crafts, jewlery making and taking lots of pictures of people that she has seen and places where she has been. Trips to Florida to see children and  four grandchildren are a must.
Bill Bethel,
Environmental Services Coordinator
More info coming soon