Art © Barbara East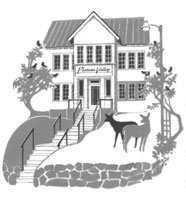 Health Services
Bringing People Together Who Care
Serving Collbran, Mesa, Molina, DeBeque and the Western Slope of CO since 1924
Plateau Valley Hospital District
58128 Hwy 330 Collbran, CO 81624
Plateau Valley Medical Clinic
970-487-3565
Office Hours: M,W-F 8:00-5:00
Tuesdays: 7:00-5:00
After Hours: 970-248-0222
Business Office 970-487-0211
Board Meetings
are at
5:20 pm
November 20, 2006
December 18, 2006
January 15, 2007
All of the community is welcome!
Current month's minutes as a Microsoft® Word doc (10k)
PLATEAU VALLEY HOSPITAL DISTRICT SPECIAL BOARD MEETING MINUTES
Friday, November 10, 2006
ATTENDANCE
                Board:  Helen Spence, Denny Holmes, Frank Wagner .  Dave Bristol and Bob Wilson excused.
                Staff:  Shannon Currier, Jessi Clark, Rene Castillo .
MEETING CALLED TO ORDER AT 10:10AM BY HELEN SPENCE, PRESIDENT.
1.                   BUDGET
The preliminary budget worksheet was reviewed line by line.
Thirty percent will be allocated to Mesa unless there will be a direct expense.
Meeting adjourned at 11:15 AM.
Respectfully submitted,
Jessi Clark, Secretary to the Board