Art © Barbara East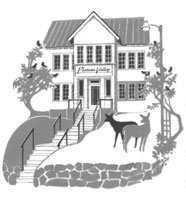 Health Services
Bringing People Together Who Care
Serving Collbran, Mesa, Molina, DeBeque and the Western Slope of CO since 1924
Plateau Valley Hospital District
58128 Hwy 330 Collbran, CO 81624
Plateau Valley Medical Clinic
970-487-3565
Office Hours: M,W-F 8:00-5:00
Tuesdays: 7:00-5:00
After Hours: 970-248-0222
Business Office 970-487-0211
Board Meetings
are at
5:20 pm
May 15, 2006
June 19, 2006
July 17, 2006
All of the community is welcome!
Current month's minutes as a Microsoft® Word doc (26k)
PLATEAU VALLEY HOSPITAL DISTRICT SPECIAL BOARD MEETING MINUTES
TUESDAY, MAY 2, 2006
ATTENDANCE
Board:  Helen Spence, Bob Wilson, Denny Holmes, Frank Wagner, Dave Bristol.
Staff:  Shannon Currier, Jessi Clark, Dr. Woodyard (17:20).
MEETING CALLED TO ORDER AT 1719 BY HELEN SPENCE, PRESIDENT.
1. MESA CLINIC – FINANCING
Shannon presented the District's financial position based on the submitted budget for 2006, and taking into account grants that have been received and/or awarded. 
Options were discussed on how we can proceed including selling the rental house, loans, and not completing the Clinic exterior renovation project. 
It was determined that the District can proceed with the Mesa Clinic Project.
Meeting adjourned at 18:41 
Respectfully submitted,
Jessica Clark, secretary to the Board