Art © Barbara East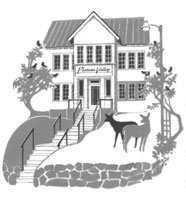 Health Services
Bringing People Together Who Care
Serving Collbran, Mesa, Molina, DeBeque and the Western Slope of CO since 1924
Plateau Valley Hospital District
58128 Hwy 330 Collbran, CO 81624
Plateau Valley Medical Clinic
970-487-3565
Office Hours: M,W-F 8:00-5:00
Tuesdays: 7:00-5:00
After Hours: 970-248-0222
Business Office 970-487-0211
Board Meetings
are at
5:20 pm
May 15, 2006
June 19, 2006
July 17, 2006
All of the community is welcome!
Current month's minutes as a Microsoft® Word doc (27k)
PLATEAU VALLEY HOSPITAL DISTRICT SPECIAL BOARD MEETING MINUTES
TUESDAY, APRIL 25, 2006
ATTENDANCE
Board:  Helen Spence, Bob Wilson, Denny Holmes, Frank Wagner, Dave Bristol.
Staff:  Dr. Rollins, Rene Castillo, Jessi Clark, Dr. Woodyard (17:30).
Guests:  Shawn and Richard from Golden Villa Homes. 
MEETING CALLED TO ORDER AT 1716 BY HELEN SPENCE, PRESIDENT.
1. MESA CLINIC – BUILDING PLANS
The building plans and price quote were reviewed with Shawn and Richard.  There are a few items to complete before the building permit can be applied for.  The quote is higher than the previous bid due to increase costs in building materials and additional requirements by the state and county.  Jessi will talk to the physicist for a shielding report.
The grants the District has been awarded were reviewed.  We are still short of the new amount of the building.  Jessi will talk to Shannon about doing a budget/business plan for the next meeting.
We will have another Special Meeting next Tuesday, May 2, 2006 at 5:15PM.
Dr. Woodyard will make some calls to area energy companies about contributions towards the completion of the Mesa Clinic.
Jessi will get the corrections on the lease to the attorney.

Resolution 1: 

Be it resolved that the Board of Directors go into Executive Session to discuss personnel matter per statute C.R.S. Section 24-6-402(4)(f) at 19:38.  Bob Wilson motioned and Dave Bristol seconded.  Motion carried unanimously.
Meeting reconvened at 19:44.
Meeting adjourned at 19:44.
Respectfully submitted,
Jessica Clark, secretary to the Board